Live! Casino Philadelphia
Riverwinds Golf and Tennis Club
Proceeds Benefit Jaws Youth Playbook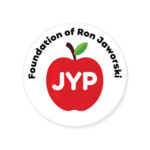 The 39th Annual Ron Jaworski Celebrity Golf Challenge is Jaws Youth Playbook's crown-jewel fundraiser for at-risk youth in our community and helps build playgrounds and ball fields, donate sports equipment, distribute hundreds of bikes over the holidays, support summer meals for kids, and much more!  Over the years — with help from generous sponsors and donors like you — JYP has raised more than $6 million to support underserved youth in the Greater Philadelphia area.
Thursday, June 22, 2023
Hospitality Suite
Pairings Party
Johnnie Walker Lounge
Live! Casino Philadelphia

Friday, June 23, 2023
Day of Golf
Riverwinds Golf and Tennis Club
ABout Jaws Youth Playbook
Jaws Youth Playbook (JYP) is the foundation of Former Eagles QB and NFL Analyst, Ron Jaworski and his wife, Liz Jaworski. JYP is a 501(c)(3) non-profit has been working hard to improve the overall health and wellness of at-risk youth in the Greater Philadelphia Region for over 38 years. We invest in our youth and their future through building playgrounds and ballfields, providing much-needed sports equipment, supporting Summer Meals programs and healthy nutrition in underserved communities, AND MORE!
"My family and I have always known the importance of parks for inner city communities and at-risk youth. A vibrant playground can have a stabilizing effect on the lives of young people. The role of community parks is especially crucial for communities that lack the necessary facilities to keep their children in safe environments. Neighborhood parks provide a refuge for at-risk youth, helping to reduce crime rates and other costs to the community."